We love to travel and explore foreign landscapes, discover new and interesting animals and plants, swim with exotic sea creatures and meet people who are different from us. Writing about our adventures and taking photographs is one of the ways we keep in touch with our family and growing circle of friends and fans.
There are lots of travel blogs that show you places you can go. We help you put yourself in the picture by sharing all the lessons we have learned from almost continuous travel. We reveal our secrets for affordable ways to travel more, stay longer and have experiences most tourists miss.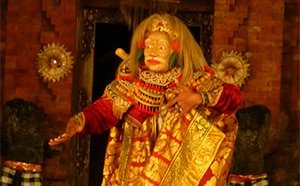 Visit the Joyful Journeying Photo Journal
Many of our readers know us as healthy, gourmet cooks, so, we thought it would be fun to share how we feed ourselves here in Costa Rica.
Simplifying your life by letting go of physical things leaves more time and energy to pursue what matters most to you. Read these tips to have more joy by having less stuff.
Keep us traveling and blogging! Purchasing our hand picked products through links on this site earn Neil and Laurie a commission at no cost to you. We appreciate your support. Being modern travelers, we enjoy using electronic devices that make international travel...
read more
Sandra has captured a good slice of Ubud in her lovely photos, while taking you on a culinary journey through town. Although some of the restaurants are a bit above our daily budget (we try to eat in Bali for about five bucks each per meal ), she has located some...
read more