We love to travel and explore foreign landscapes, discover new and interesting animals and plants, swim with exotic sea creatures and meet people who are different from us. Writing about our adventures and taking photographs is one of the ways we keep in touch with our family and growing circle of friends and fans.
There are lots of travel blogs that show you places you can go. We help you put yourself in the picture by sharing all the lessons we have learned from almost continuous travel. We reveal our secrets for affordable ways to travel more, stay longer and have experiences most tourists miss.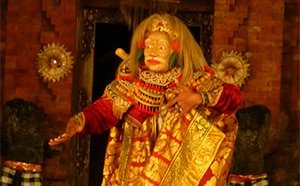 Visit the Joyful Journeying Photo Journal
Traveling by plane these days is never a "fun" experience. With the long lines at checkout and at security, flight delays, and the absence of healthful food options, flight days are always stressful. The time spent inflight itself in economy, can be tolerated if it...
Breezes blowing through the palm trees, the gentle roar of ocean waves on golden beaches, spectacular sunsets- it all sounds so idyllic. But the heat and humidity of the tropics can leave you sticky and stinky, and it is hard to sleep when your skin is sun burned and covered with mosquito bites.
We were so lucky to be at Playa Tortuga in Costa Rica to witness the release of baby sea turtles, who were protected from poachers by a wonderful turtle conservation organization.
read more
During our two weeks in Chiang Mai it was suggested that we must not miss the Chiang Rai area. So we hired a guide and headed out for the full day of touring that he planned for us…
read more
From South Pacific islands to ancient cities, this blog post by Lonely Planet is sure to awaken your yearn to travel. Written in 2014, it showcases the best value in travel destinations.
read more